Direct Gaskets have just become award winners!
Our hard work and determination has been recognized by the Yorkshire & the Humber Enterprise Awards 2018 in the category of Best Gasket Manufacturer & Supplier 2018!
SME News conducted market research into innovators and market leaders and nominated us for this award.
Voting was then opened and votes were gained from the public through an online submission form.
We would like to thank everyone who voted for us!
We even got a trophy!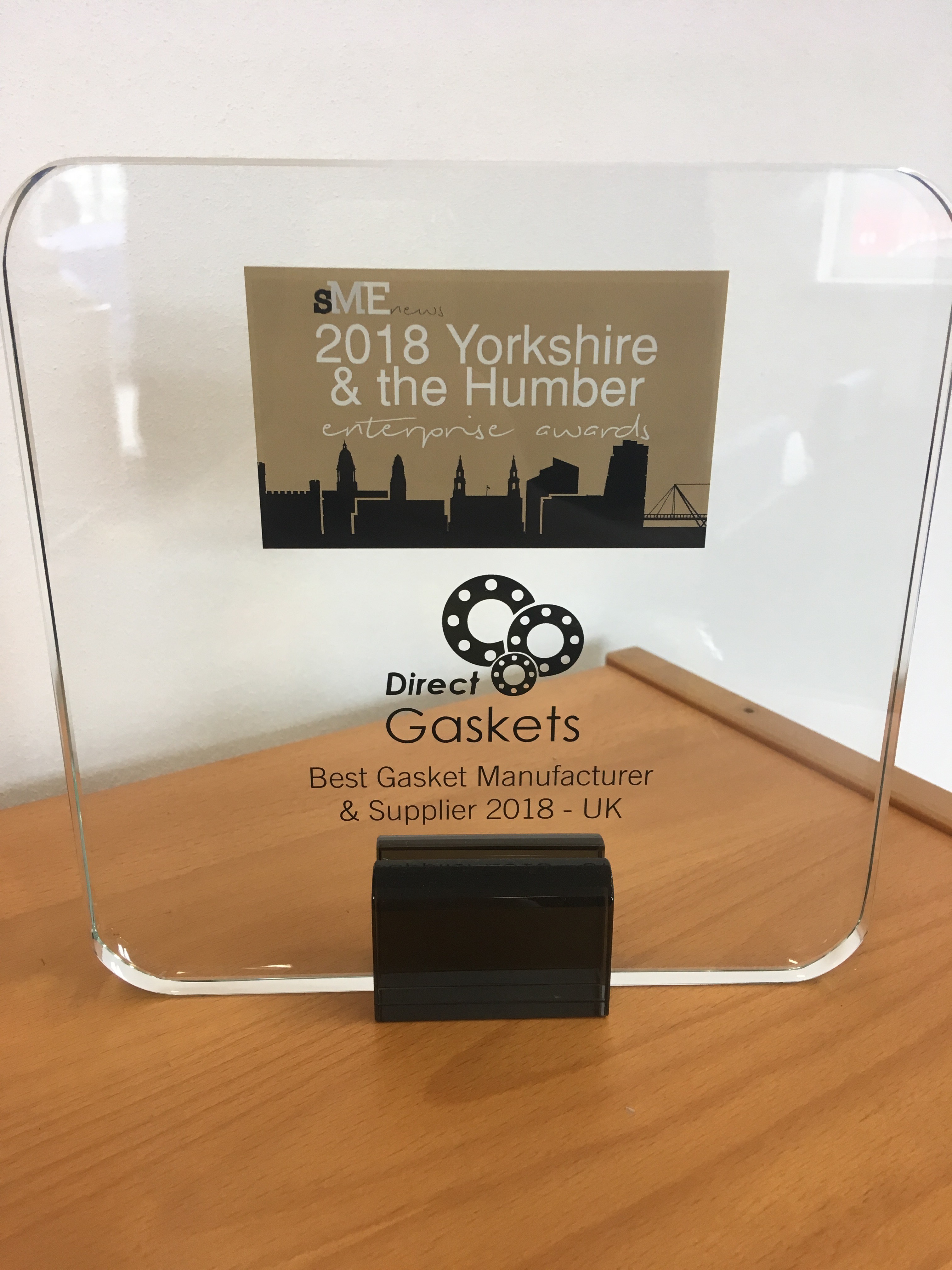 – Direct Gaskets Team